Project History
In January 2019, the New York youth activist group Teens Take Charge (TTC) came to Brooklyn College professor Jeanne Theoharis. They had read her chapter on the history of the New York civil rights movement around school segregation in A More Beautiful and Terrible History: The Uses and Misuses of Civil Rights History and had previously invited her to join them for a public town hall on NYC's enduring school segregation. This event, and conversations within TTC about how history mattered for their work, and about what histories were relevant to and needed by New York's students today, were prompted in part by frustration. When TTC organizer and co-founder Nelson Luna chose the history of New York City schools and civil rights organizing in education as the focus of a major research project for school, he found few available resources and met resistance from his teachers.
Read More

After the town hall, TTC wanted something bigger. Learning that history had been pivotal to how they understood the city and their place in it and what they were trying to do to expose and attack the city's enduringly segregated and unequal schools. But nearly all that they had learned in school about the civil rights movement and school segregation in particular had been focused on the South. They were dismayed that they had only been exposed to this NYC history through their own independent political education. It was essential for all students in NYC to understand and grapple with this history of segregation and struggle in New York. People need to understand the long history of segregation in New York, the policies and arguments that have been used to justify and maintain it, and how people have challenged it. How can we get this into the New York City school curriculum, they asked? Can you help us do that?

As we talked, we realized that the key to the problem was that teachers hadn't learned this history either. So we began to think about ways to help teachers. Brian Jones, then-Associate Director of Education at the Schomburg, Jeanne Theoharis, and Nelson Luna did an evening educational program for teachers in June 2019 at the Schomburg Center but realized that we needed to build something more substantive and easier to access like a website. We connected with Ansley Erickson, a historian and professor at Teachers College, and began to explore what we could create together. Part of what was needed were primary sources for teachers to use, clear usable context for them and a timeline to show what was happening in New York alongside other recognizable historic events.

Meanwhile Jessica Murray, then a doctoral student at the CUNY Graduate Center, helped Theoharis design a teaching website around her biography of Rosa Parks. On top of her considerable skills in web design, Murray's research looked at disability rights in New York City–and she too was seeing the need for educational resources that taught the history of ableism and disability rights struggles in New York. What if we were to create a website that essentially provided a history of racial and disability segregation and struggle in New York City's schools that synthesized the scholarship, provided dozens of primary sources in context, and embedded other sorts of historical tools, like oral histories and timelines? It would be like giving teachers a research course in this history that they could then take components to use in their courses.

We realized that the National Historic Publications and Records Commission had these amazing grants to assist with projects like these. So on a long shot, we applied and to our delight and amazement, we were funded—and we secured a substantial matching commitment from Teachers College Center on History and Education. We have been building this website since early 2020.
Who did this work and how?
The core project team included the four co-directors and a group of three to five team members per year, most of whom were doctoral students at Teachers College and at other area institutions. Team members have diverse backgrounds as educators and/or activists, and research and/or teaching interests in racism, ableism, and struggles for justice in education. They brought a range of identities and life experiences to the project. They were hired as graduate assistants or consultants. Team members took on various and expanding aspects of the project, including conducting archival research, imagining lesson plans, facilitating community meetings, testing different ways to present primary sources, and writing supporting text for the sources.
Read More

This core team received guidance and insight from monthly meetings with community advisors, who were people invited into this work by the co-directors because of their organizational affiliations (as members of youth organizations like IntegrateNYC and Teens Take Charge or adult advocacy groups like IncludeNYC or Black Deaf Advocates of New York), their relevant scholarly and public history work, or their experience as students, educators, or activists. Community advisors received an honorarium for their participation.

Monthly community meetings were a crucial space where collaborative conversation shaped project goals. Community meeting spaces provided the core team a place to review work in progress (including selected sources), discuss digital presentation, and share ideas for classroom engagement with them. Much of our discussion was about the challenges of this work, like handling harmful language in primary sources and grappling with the voices that were hardest to identify in the archive but crucial for inclusion in the project. Commitments to center first-person narratives of disability, to insist on paired histories of oppression and resistance, and to guide teachers on the emotional power of historical materials on racism and ableism were goals and guidelines named and refined in community meetings.

Nearly all of the work of the project was conducted virtually, given the COVID-19 pandemic and to make the work more accessible to participants in different locations and with various access needs.

Because there is a robust published scholarship on activism against racism in education in New York City, multiple archival institutions and collections documenting this history, and project co-directors were most familiar with this history, we started here in Year 1. Youth activists whose efforts initiated this project were most familiar with and already engaged with these histories as well. Out of the first year's work, we identified themes and topics that remain a focus in the site: the school boycotts, Black and Latina women's educational activism, and systems and policies that foster segregation. We also got feedback on web interface designs, choosing to present primary sources with supporting text and in topical groups and sub-groups alongside timelines of primary sources and events.

The second year of the project shifted its focus more squarely to histories of ableism and disability in NYC education and struggles for disability rights. Some team members cycled off and others joined, and new community advisors with more direct personal and professional experience with disability joined as well. Teens Take Charge co-founder Nelson Luna also joined the project as a team member.

The shape of scholarship on histories of disability shaped the work. As compared to research on racial segregation in New York City schools, there is more limited published scholarship on local histories of activism for disability rights in education (despite a vibrant theoretical and empirical conversation in Disability Studies and developing national and local historical accounts) and archival silences, especially around disabled individuals leading their own resistance. So did an awareness that the project needed to attend to disability as a distinct site of oppression and resistance, and as one that intersects with racial segregation, while also recognizing race and disability as co-constructed social categories. By the end of the second year's work, we had identified ways to integrate disability history into the first year's topics. We had conceptualized new while also conceptualizing topics that centered efforts to establish and improve educational programs for disabled students in New York City and on narratives of disabled people. We had also developed an ambitious vision for accessible texts available at different reading levels, in multiple languages, and available in audio.

In the third year, the project team focused on three areas to complete the work plan established at the end of year 2. We edited draft work and conducted new research and writing where needed for teaching topics that integrated histories of struggles for educational justice against racism and ableism in New York City. New team members who were veteran educators joined the team and developed lesson plans that would help guide or inspire teachers in bringing these histories and primary sources into the classroom.

We also identified goals for future work. We recognized the need for funding to achieve the most robust vision of web accessibility we had imagined, and wrote a grant proposal seeking that support. We also sought and received funding from HumanitiesNY for a pop-up exhibit offering an analogue introduction to this digital project, and from Teachers College Digital Futures Institute to produce short videos that highlight how different readers make sense of primary source documents from the past, in the context of their present.

As described above, this project developed through collaboration. That does not mean that the process or the product reflect full consensus among all contributors. We hope this work inspires others to further research and teaching about the histories of ableism, racism, and struggles against them in New York City's schools.

A variety of recent and ongoing projects provided inspiring examples and guides for this work. Learning for Justice's Teaching Hard Histories project offered an example of naming and refining key concepts on the history of racism and enslavement. The Digital Public Library of America's Primary Source Sets gave examples of thematically-related primary sources. We drew on recent scholarship on curricular frameworks, teaching Black history, and teaching disability history. Minimal computing approaches to the display of historical artifacts, as in the Jekyll theme Wax, provided examples of sustainable web design. And work with students - including Teachers College graduate students in courses led by Ansley Erickson and high school students in classes at Wadleigh Secondary School for the Visual and Performing Arts, Columbia Secondary School, and Central Park East High School, and in pilot sessions with Teens Take Charge, gave examples of how various learners interacted with these materials.
Project Team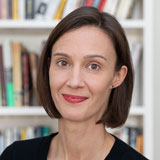 Ansley Erickson
Co-Director
Ansley Erickson is an associate professor of history and education policy at Teachers College, Columbia University. She is a historian of US schools and cities in the 20th century. She is a former New York City public school teacher and enjoys working with students, teachers, and community members to examine the past and imagine the future.
As one of the project co-directors, she facilitated team and community meetings, guided collaborative archival research and interpretation, organized classroom pilots and collaborative lesson plan development, and contributed to the site as a primary source curator, writer, and editor.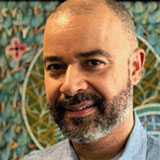 Brian Jones
Co-Director
Brian Jones is director of the Center for Educators and Schools at the New York Public Library, and author of "The Tuskegee Student Uprising: A History."
As one of the project co-directors, Brian offered guidance on the overall project and its processes. He began this project as Associate Director of Education at the Schomburg Center for Research in Black Culture, and contributed to curating events and archival resources related to the history of Black-led educational activism in New York, from which this larger project emerged.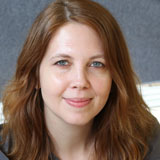 Jessica Murray
Co-Director and Developer
Jessica Murray is a disability rights advocate who campaigns for increasing access to transportation for people with diverse disabilities through direct action. Her work is featured in the Museum of the City of New York's Activist New York exhibition. Since 2021, she has been collecting and preserving documentation of the disability rights movement in New York City for nycdisabilityrightsarchive.org
Jessica initiated the conversation about including disability segregation into the project proposal and has conducted archival research to find primary sources for this history. She is developing the site using a static website generator called Hugo and has incorporated accessible design principles throughout the development process.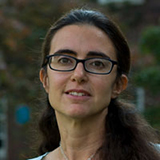 Jeanne Theoharis
Co-Director
Jeanne Theoharis is the author or co-author of eleven books on the civil rights and Black Power movements and the contemporary politics of race. Her widely-acclaimed biography The Rebellious Life of Mrs. Rosa Parks won a 2014 NAACP Image Award.
As one of the project co-directors, she contributed her extensive knowledge of struggles for racial justice in New York City and her experience building the Rosa Parks Biography teaching resource.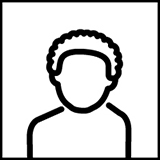 Francine Almash
Project team member
Francine Almash is a PhD Candidate in Urban Education at the CUNY Graduate Center and a CUNY Dissertation Fellow at the Schomburg Center for Research in Black Culture of the New York Public Library. Francine contributed to the NYCCRHP as a team member and archival researcher.
The NYCCRHP's presentation of the 1965 boycotts depends heavily on Francine's research. Francine identified key sources related to the boycotts and helped craft our interpretation of them and the 600 schools. Her dissertation, "Out of the Shadows: Recovering the History of the New York City '600' Schools," offers the first historical interpretation of race and disability in New York City schools.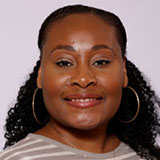 Judy DeRosier
Project team member
Judy DeRosier is a PhD student at Teachers College, Columbia University in the Teaching of Social Studies program. Her research centers Afro-Caribbean immigrant youth and their experiences in American schooling.
Judy's contributions to this project focused on centering Black women and their experiences with fighting against segregation in NYC public schools by examining and researching primary source documents, writing supporting texts for the documents, and drafting questions for students (and teachers) to consider. Judy contributed to the NYCCRHP as a team member and Research Fellow.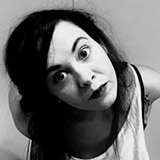 Maria Susan Guarino
Project team member
Maria Susan Guarino(she/her) is a Doctoral Fellow in the Curriculum and Teaching Department at Teachers College, Columbia University. She is interested in thinking about performances of disability in educational spaces and enjoys multimodal research.
Maria's contributions to this project focused on disability curriculum. She collaboratively imagined teaching ideas about disability in NYC education, focusing on disability pedagogy, spaces of care, and the co-constructions of disability and race.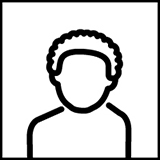 Miranda Hansen-Hunt
Project team member
Miranda Hansen-Hunt is an anthropologist and teacher. She holds a PhD in Anthropology and Education from Teachers College, Columbia University as well as a Master's in Elementary Education from the University of Pennsylvania.
My contributions to this project are two fold. I served as the anthropologist documenting the process of the project. I also used my knowledge of teaching and curricular design to help edit the supporting texts that accompany the archival material originally written by the team of teachers and historians.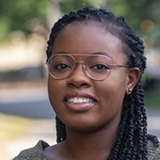 Terika Harris
Project team member
Terika Harris is a PhD candidate at Teachers College, Columbia University in Mathematics Education. Terika contributed to the NYCCRHP as a team member.
Terika joined the NYCCRHP team as a program admin helping organize content for the website and workshops for teachers to engage with the project materials.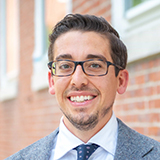 Justin Hauver
Project team member
Justin Hauver taught history for 8 years. In the classroom, he saw theories of justice come alive in challenging and wonderful ways as he and his students unpacked the history of the US. His work continues to explore and co-create pedagogies of liberation.
His contributions to this project focused on collaborating with Ivelisse Ramos to develop 8th and 11th grade social studies curricular materials grounded in primary sources from the NYCCRHP. We created flexible unit plans, complete with daily lesson plans and activity handouts, that center the educational activism of women of color in New York, students' experiences of segregation in NYC, and the struggle for Disability Justice.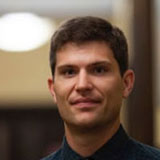 Matt Kautz
Project team member
Matt Kautz is an historian of education and Assistant Professor at Eastern Michigan University. Prior to earning his PhD he worked in schools in Detroit, Chicago, and New York.
Matt's contributions to this project focused on conducting archival research, assisting in curation of primary sources documents, writing supporting texts for these documents, and designing instructional materials. The depth and breadth of his work can be seen most clearly in the following topic: Boycotting New York's Segregated Schools; Black and Latina Women's Education Activism; How Did New York City Segregate Its Schools?; and Who Governs Schools?.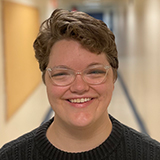 Jasmine Leiser
Project team member
Jasmine Leiser is a Ph.D. student in the Social Studies Education program at Teachers College, studying ways to support LGBTQ+ students and students with disabilities. She has a keen interest in curriculum, pedagogy and project based learning.
Jasmine conducted research to find sources about joyful disability history in both New York City and New York State. She designed a unit for 8th grade social studies that focuses on the history of Camp Jened, one of the first summer camps for students with disabilities in New York. This unit also celebrates counter narratives by focusing on the 1990's Disability Independence Day March, the 1940's Puerto Rican student group Club Borinquen and the 1920's NAACP magazine the Brownie's Book.
Nelson Luna
Project team member
Nelson Luna is a healing centered education strategist. Nelson is the co-founder of youth led education justice group, Teens Take Charge. Nelson worked as a research fellow at Teachers College. He is also the founder of the organization, CREATE.
Nelson helped with the inception of the project and have continued to bring his knowledge on culturally responsive pedagogy for marginalized youth into the curriculum. He also pushed for strategies that were healing centered and took into the account young people's mental health as they engaged with heavy history.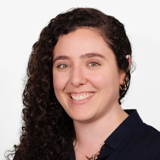 Noa Ovadia
Project team member
Noa Ovadia is a PhD student at Teachers College, Columbia University in the Teaching of Social Studies program, where she researches the civic identity formation of transnational youth. She is a former high school civics teacher and debate educator.
Noa's contribution to the project was the development of a semester-long 12th-grade Participation in Government curriculum based on the materials crafted by the NYCCRHP, which aims to foster historical thinking and build civic engagement while aligning with the New York State Social Studies Standards. Teachers can leverage this curriculum outline to build a course which resonates with students' experiences, is instructive of civic processes, and develops critical thinking about social issues.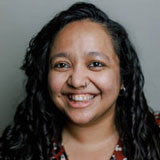 Neha Pant
Project team member
Neha Pant is a Ed.D student in Curriculum and Teaching at Teachers College, Columbia University. She is a Zankel Fellow and a graduate assistant with the writing center at TC. Neha contributed to the NYCCRHP as a research assistant.
Neha's primary role was to review literature on disability history in New York.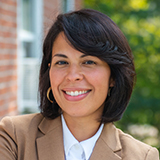 Ivelisse Ramos
Project team member
Ivelisse Ramos is a PhD student at the Harvard Graduate School of Education. She is a proud graduate of the NYC public school system where she later taught ELA for 14 years.
Ivelisse collaboratively created teaching resources that highlight the intrepid efforts of Black and Latina mothers, teachers, students, and community organizations to achieve justice for Black, Latinx, and Disabled NYC students. The materials are grounded in primary and secondary sources curated by the NYCCRHP team.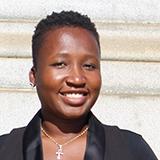 Natacha Robert
Project team member
Natacha Robert is a doctoral student at Teachers College, Columbia University. She is a former middle and high school social studies and special education teacher and founder of Elimu for Liberation, an educational consulting company.
Her contributions to this project focused on African American, Latino, and disability educational justice. I created an 11-day mini unit and two day lesson for grade 11 that explores the issue of segregation and school desegregation with a focus on New York. The lessons use primary source documents to analyze the issue of segregation through the intersection of disability, race, and ethnicity. With modifications the unit and two day lesson can be taught in grade 8.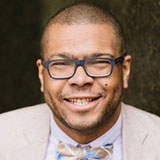 Errol C. Saunders, II
Project team member
Errol C. Saunders II is a history teacher and the Executive Director of Pathfinder at Hopkins School, an academic enrichment program in New Haven, CT. He is a doctoral candidate in Curriculum and Teaching at Teachers College, Columbia University.
Errol contributed to the NYCCRHP as a team member and archival researcher, helping to choose, interpret, and contextualize sources throughout the project. Additionally, Errol took the lead in identifying, and interpreting sources that highlighted joy in the midst of these struggles for civil rights.
Community Contributors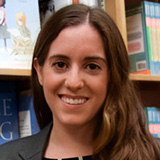 Alicia Ciocca
Special Education Teacher
NYC Department of Education
Alicia Ciocca has worked as an Access & Inclusion Specialist since 2013. She teaches a high school Disability Justice course. She actively seeks to build a future where all students know and appreciate disability history and literature.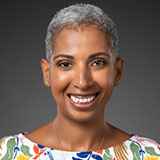 María Cioè-Peña
Assistant Professor
Penn GSE
María Cioè-Peña is an assistant professor in Educational Linguistics at Penn GSE. Her work centers Latinx bilingual children with dis/abilities, their families and their ability to access multilingual inclusion within public schools.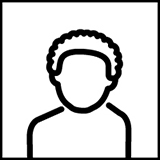 CJ Conglio
Student
SUNY New Paltz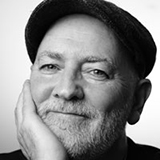 David J. Connor
Professor Emeritus
Hunter College, CUNY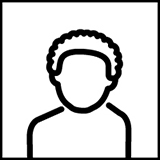 Katie Davis
Katie Davis, is a sophomore at the Macaulay Honors College at John Jay, majoring in Human Services and Community Justice. She was a student activist organizing for educational equity in NYC. Today, she's an advocate fighting for different issues.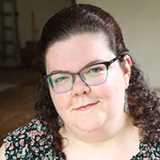 Emily Ladau
Author and Disability Rights Activist
Emily Ladau is a passionate disability rights activist, writer, storyteller, and digital communications consultant. She is the author of Demystifying Disability: What to Know, What to Say, and How to be an Ally.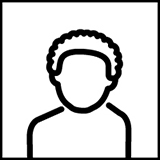 Lauren Lefty
Assistant Professor
Northern Arizona University
Lauren Lefty is an Assistant Professor in the History Department and Director of History Education at Northern Arizona University. Her research interests include the history of education, teacher ed, and public humanities.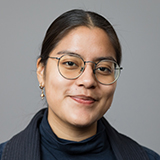 Dulce Michelle Marquez
Dulce Marquez is a portrait and documentary photographer based in New York City. Influenced by her Christian faith, her K-12 public school education, and her life experiences, Marquez creates a body of work that first and foremost, matters to her.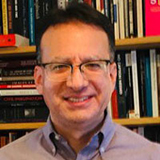 Jorge Matos Valldejuli
Assistant Professor & Reference Librarian
Hostos Community College-CUNY
Jorge Matos Valldejuli is an Assistant Professor and Reference Librarian at Hostos Community College at The City University of New York. His publications have focused on race at the former Willowbrook State School in Staten Island, New York.
Taylor McGraw
Executive Director
The Bell
Taylor McGraw is the co-founder and executive director of The Bell, a non-profit that trains NYC high school students in audio journalism and advocates for equitable access to student media programs citywide.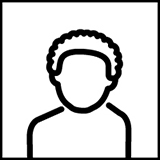 Sharon McLennon-Wier, Ph.D. MSED, CRC, LMHC
Executive Director
Center for the Independence of the Disabled, New York (CIDNY)
Dr. McLennon- Wier has worked in the field of disability for over 25 years. She is the Executive Director of CIDNY. She is an administrator, advocate, and researcher.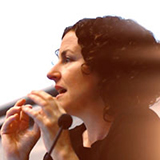 Mara Mills
Associate Professor
New York University
Mara Mills is Associate Professor of Media, Culture, and Communication at New York University and co-founder and co-director of the NYU Center for Disability Studies. She is a former public high school biology and English teacher.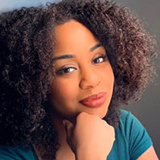 Rachel A. Norman
Adult Program Coordinator
IntegrateNYC
Rachel Norman's work as Adult Program Director lies at the intersection of education, racial justice, and advocacy.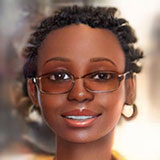 Nicolyn Plummer
Consultant
Nicolyn is a servant leader, making humanitarian contributions to disabilities and d/Deaf projects. She is a consultant, and executive assistant of Be Bold and Be Heard show.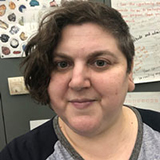 Jill Rothstein
Chief Librarian
The New York Public Library's Andrew Heiskell Braille and Talking Book Library
Jill has worked at the New York Public Library for 17 years, has been Chief Librarian of the Sapolin award-winning Heiskell Library for 7 years, is a core member of the Accessibility Working Group, and a Kennedy Center LEAD Emerging Leader Awardee.