You are here:
The Brownies' Book, April 1920, letters from readers
Caption: Readers of The Brownies' Book - Black children who lived around the United States - wrote back to the magazine about their lives, their hopes, and what the magazine meant to them.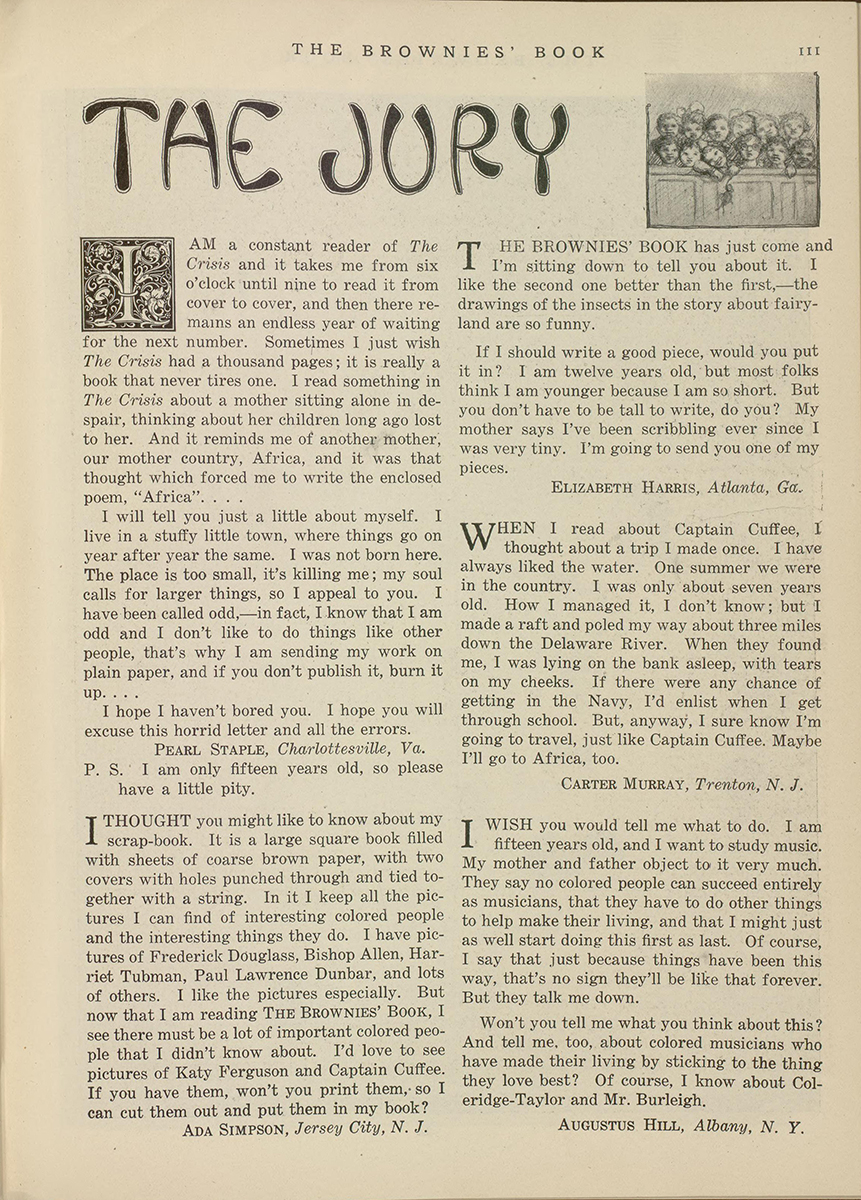 Read plain text of document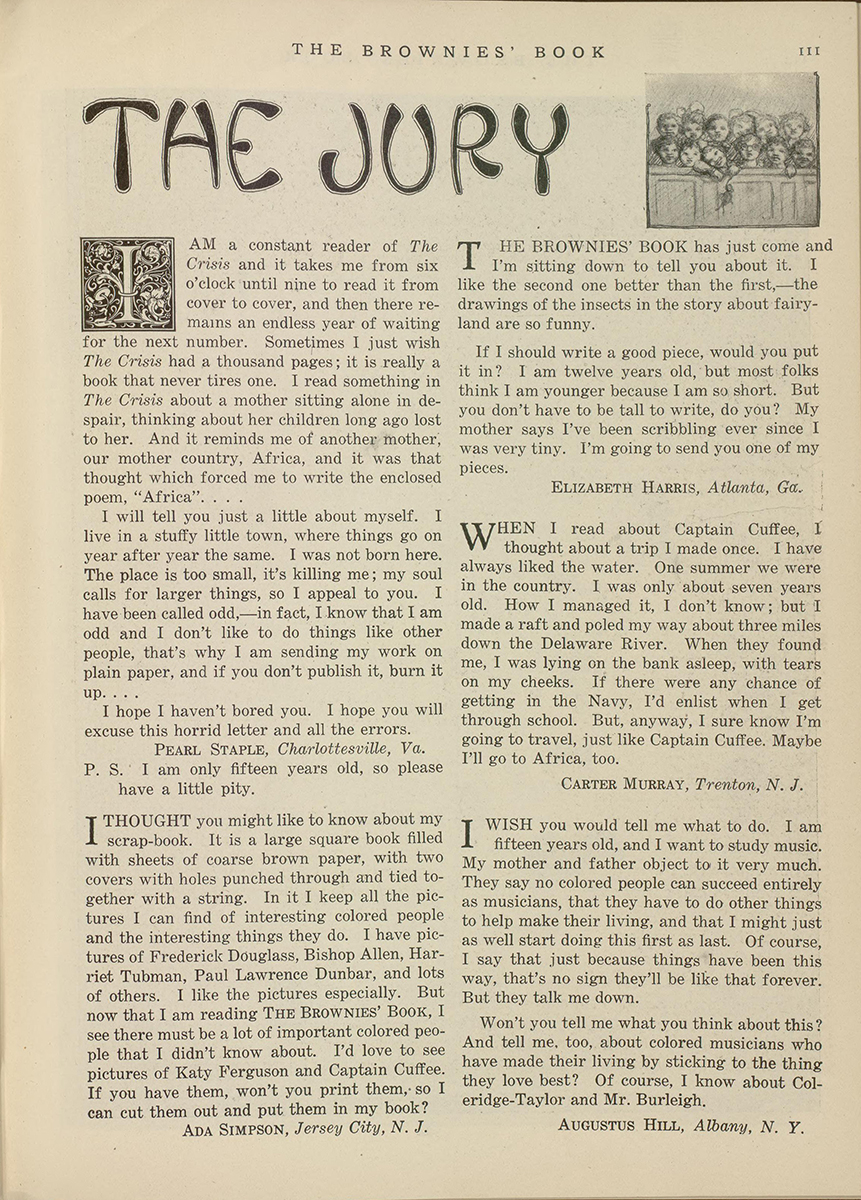 The Brownies' Book included different kinds of writing, visual art, and photography by adults. But it also included letters from readers. Black children from around the United States who read the magazine sometimes wrote back.1 What they chose to write about tells us what the Brownies' Book meant to them and what was happening in their lives.
Where do you see joy in these letters? Where do you see struggle?
What about the children's lives here is similar to your own? What seems different?
What does The Brownies' Book mean to these young readers?
Is there a Brownies' Book in your life? In other words, what are the places where you read about news, people, and ideas in a community that matters to you?
You are here: