You are here:
Audre Lorde
Caption: Portrait of writer Audre Lorde at work at her desk, surrounded by papers, books, and posters. This image was taken in 1981, around the time that she was writing her autobiographical book Zami.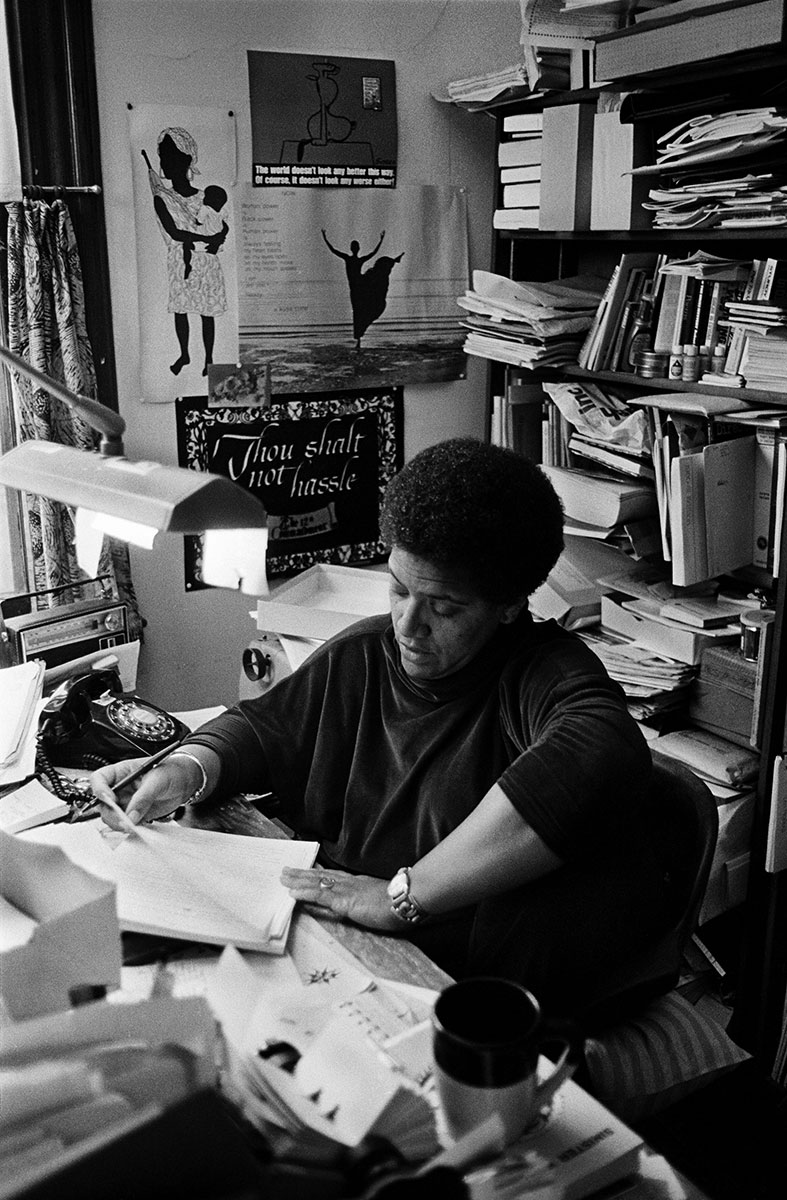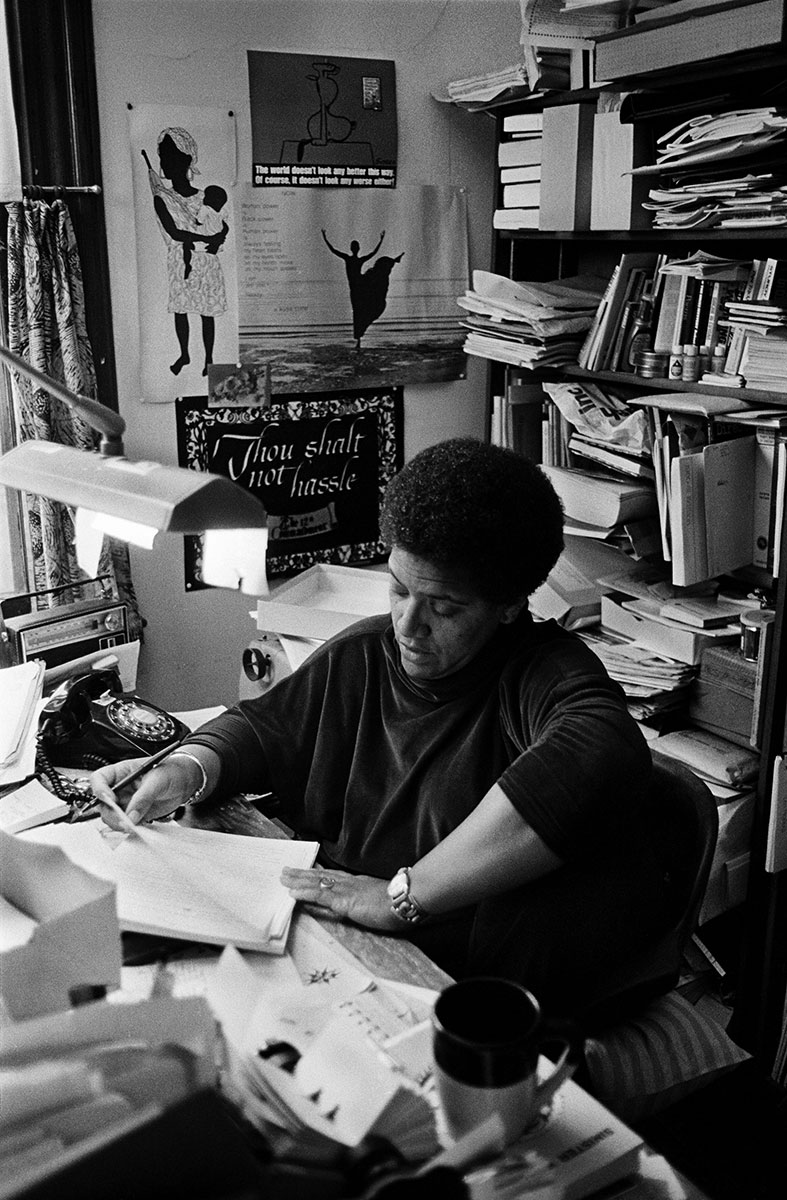 By the 1980s, Audre Lorde was working full-time as a writer. She had published essays and poetry. She had also been fighting cancer, which she was diagnosed with in 1978.
This photograph shows her at work at an office. In these years she was one of the founders of Kitchen Table: Women of Color Press, which was dedicated to publishing Black feminist writings.
There are many photographs of Audre Lorde, in public and private settings. See, for example, this photograph from her family collection, this photograph of her giving a public speech, and this photograph of her as a teacher.
Categories: Manhattan, higher education,
Tags: women's activism, the arts, photography & imagery, Black people, queer people, disabled people,
What clues does this photo offer about who Audre Lorde was and what she cared about? What do you notice about the space, the items in the space, an Lorde's physical position?
Assuming that Lorde gave permission for this image to be taken and shared, what does it tell us about how she wanted to be seen in the world?
Compare this image to some of the other images linked in the text above. Which would you choose to represent Lorde, and why?
You are here: