You are here:
Memorandum to Counselors
Caption: Counselors at Camp Jened received this guidance before they started their work at the camp. There were both disabled and non-disabled counselors at Jened.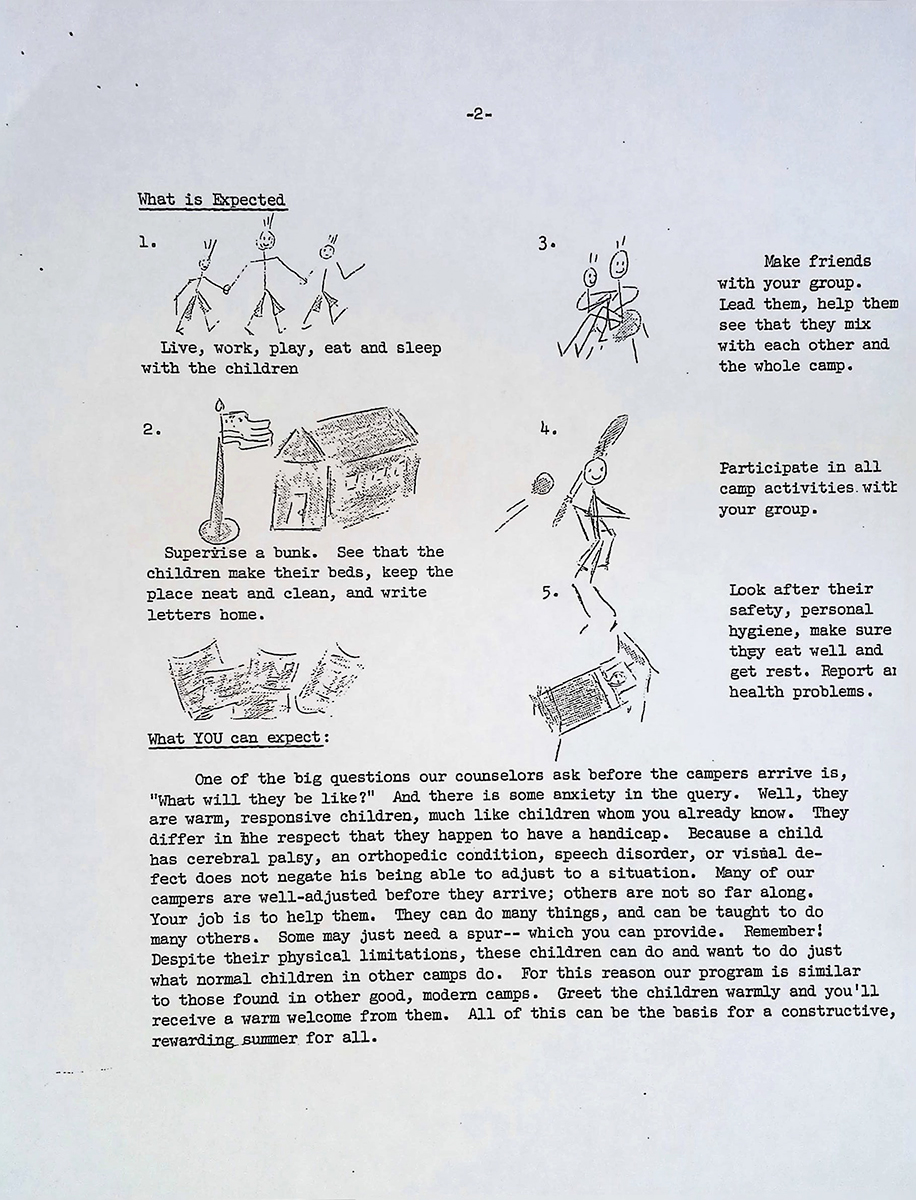 Read plain text of document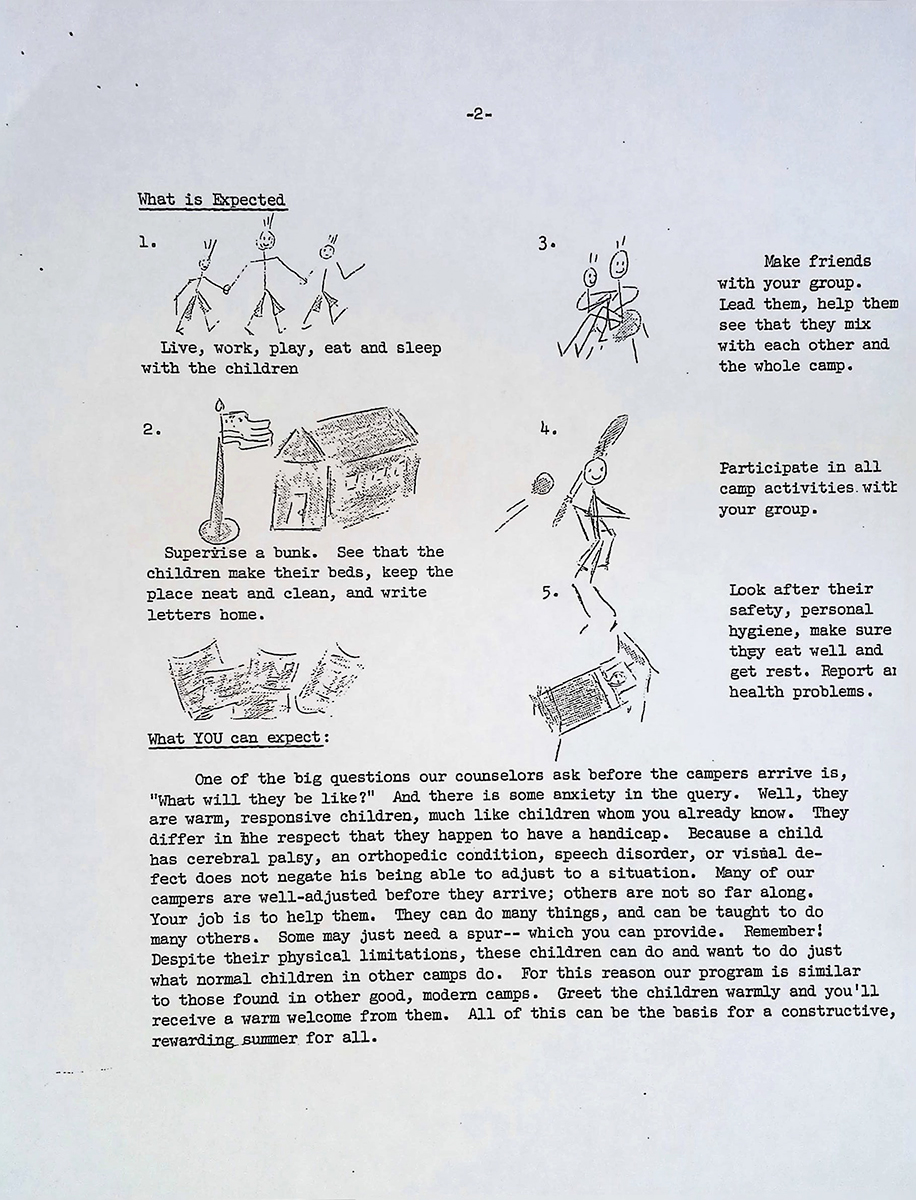 For Camp Jened to be accessible to disabled children and adults, staff and counselors had to work well with campers. Some of the staff at Camp Jened were disabled themselves, but all received training in how to support disabled youth and adults.1
This document provided guidance to Jened counselors before they began their work. There was one counselor for every 2.5 campers, so that there were enough staff to provide the support campers might need.2
In addition to interactions with counselors, campers received the health care they needed while at camp. Camp health care providers conferred with the campers' regular doctors, and made a medical recommendation and physical therapy plan for each camper.3
The number of campers varied. In 1955, there were 65 child campers and 25 adult campers. That year there were 10 speech therapists at the camp. Children at Camp Jened ranged in age from 3 years to 16 years of age.4
Date: unknown
Creator: Papers of Honora Rubenstein
Source: Papers of Honora Rubenstein
Source link:
Copyright: Under copyright. Used with permission of the family of Honora and Murray Rubenstein.
How to cite: "Memorandum to Counselors," Camp Jened, in New York City Civil Rights History Project, Accessed: [Month Day, Year], https://nyccivilrightshistory.org/gallery/memorandum-to-counselors.
What can you tell from the document about howCamp Jened leaders wanted their counselors to think about their campers? What do the words and images convey about what kind of experience they wanted the campers to have?
Do you see joy in this document? Do you see struggle?
Camp Jened employed both disabled counselors and non-disabled counselors. Camp Jened recognized that counselors needed to be prepared to work well with disabled campers. If you have a disability, what do you want the adults who work with you to know about how best to support you?
You are here: