You are here:
Willie Mae Goodman Interview
Caption: In this interview, Willie Mae Goodman describes her activism fighting for her daughter Marguerite and other disabled children and adults.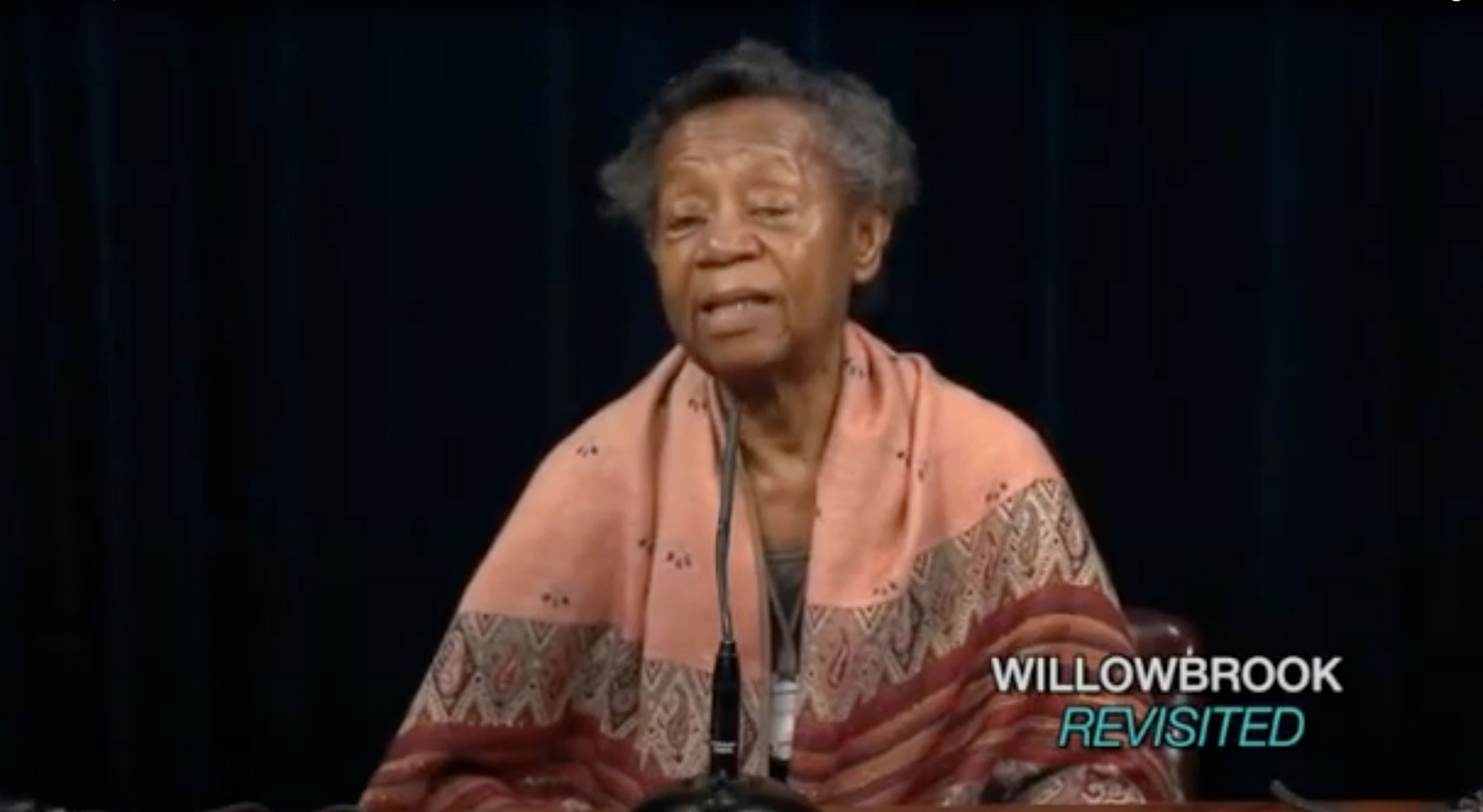 Willie Mae Goodman decided to send her daughter Marguerite to the Willowbrook State School when Marguerite was four years old. Marguerite was born with developmental disabilities, and doctors argued that Willowbrook was an appropriate place for her. Conditions for Marguerite, and other children and adults at Willowbrook, were horrible. The facility drew national criticism from Senator Robert Kennedy, who described the facility as "not fit for animals," as Mrs. Goodman recalls.
After this criticism, officials who ran Willowbrook decided to move some residents out, to relieve the overcrowding. They moved Marguerite and over 200 other disabled children from Willowbrook to the Gouverneur Hospital on the Lower East Side in Manhattan. While Marguerite was at Gouverneur Hospital, Willie Mae Goodman and other parents and activists kept fighting for the decent home and education that Marguerite deserved.1
Categories: Staten Island, parent activism,
Tags: Willowbrook, segregation, institutions, disabled people, intellectual disabilities, physical disabilities, Black people, social and economic class, women's activism, protests",
What remarks from Willie Mae Goodman stand out to you? Why?
You are here: