You are here:
Baseball
Caption: Campers play baseball at Camp Jened.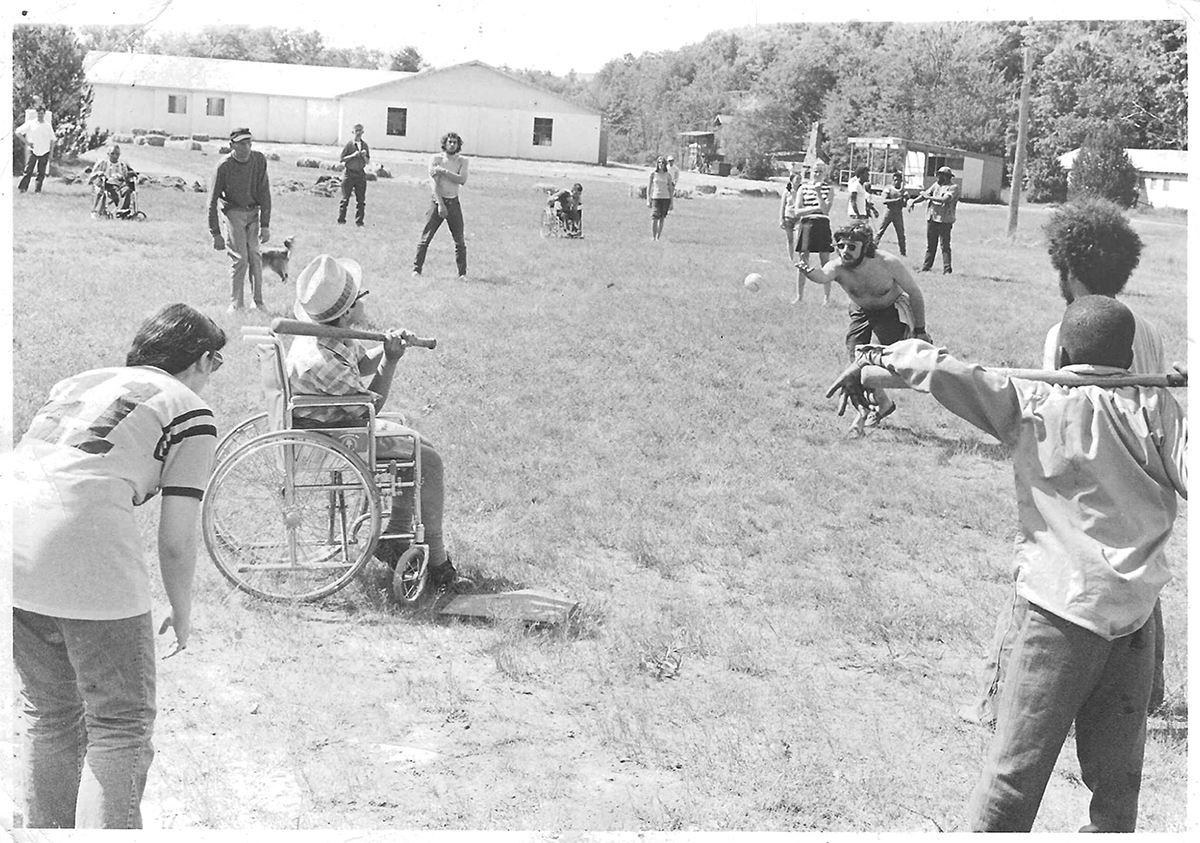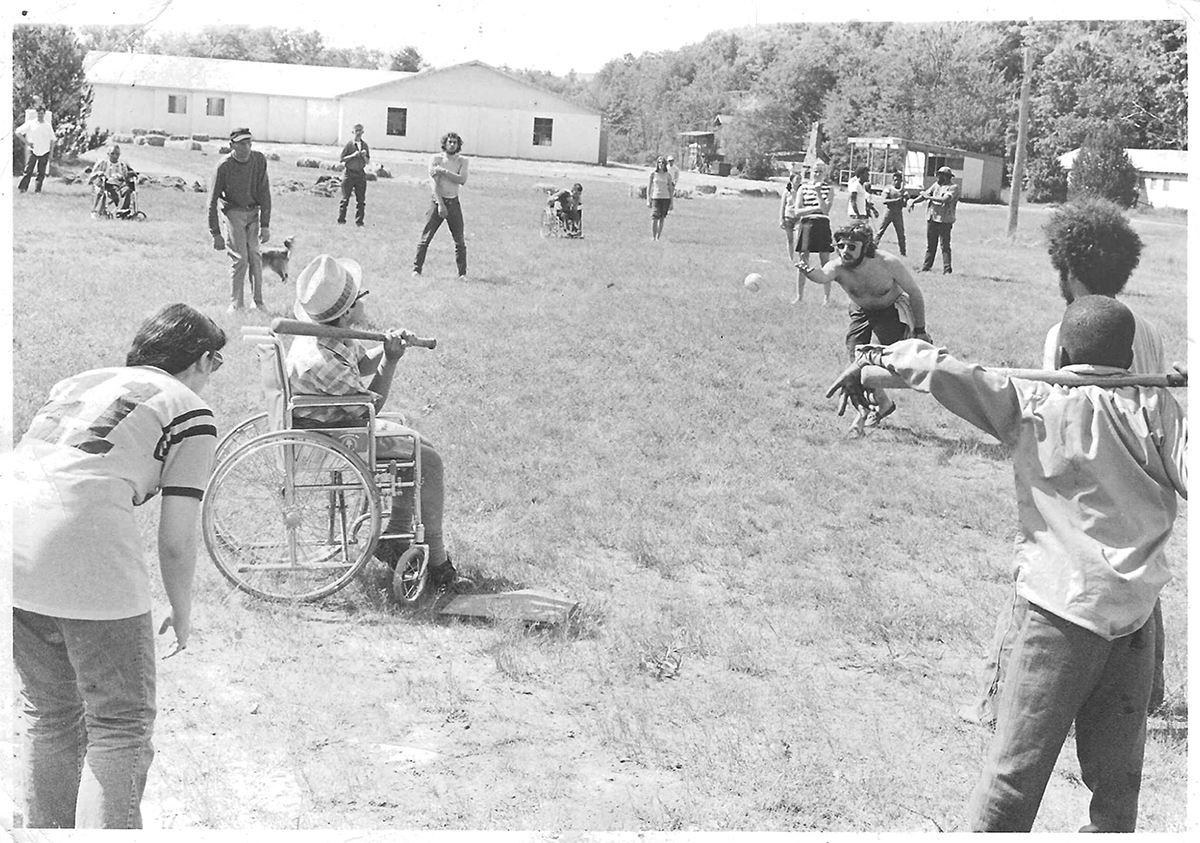 The grounds of Camp Jened included a river, a lake with a dock for boating and places to row, swimming facilities, and a stream that was great for fishing.1 Camp Jened also had a large grassy field where campers and counselors gathered to play baseball.
The baseball teams were made up of campers and counselors with all different types of disabilities. But the game was designed to be accessible for everyone, with any modifications that players needed.2
Camp Jened's whole facility was chosen and modified to be accessible for campers. The camp was on level ground, so it was easier for people in wheelchairs to move. Ramps were added and doors widened so that wheelchair users and people who used other mobility aids could enter. Paths were cut into the hillsides to allow all campers to get to the campsites.3 Camp Jened also offered physical, occupational, and speech therapies to support campers' needs. Additional rooms were added for various therapies, and special equipment was purchased for these therapies and for accessible play.4
In the years before the Americans with Disabilities Act, and in many cases still today, schools didn't and don't provide opportunities for disabled children to participate in organized sports. Joining peers on the baseball field at Camp Jened brought joy and helped build community at the camp.5
Date: Mid-to-late 1960s
Creator: Collection of Sheldon "Shelly" Koy
Source: Collection of Sheldon "Shelly" Koy
Source link:
Copyright: Used with permission of Sheldon "Shelly" Koy
How to cite: "Baseball" by Sheldon "Shelly" Koy, n.d, in New York City Civil Rights History Project, Accessed: [Month Day, Year], https://nyccivilrightshistory.org/gallery/baseball.
What do you see happening in this photograph? What feelings do you see expressed in the photograph? Why do you think this activity happened at Camp Jened?
How do you think baseball or other games helped build community at Camp Jened?
What are the activities that build community and bring joy, for you?
Who has access to sports and play at your school?
You are here: