You are here:
School Boycott!
Caption: A flier spreading the word about the February 3, 1964 "Freedom Day" school boycott.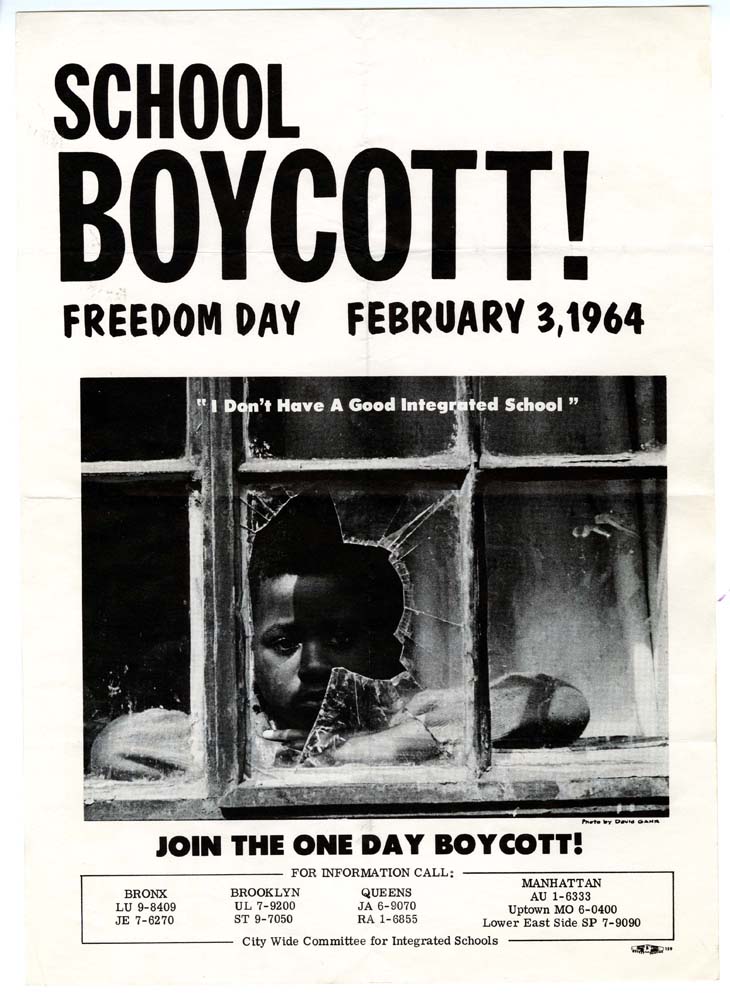 Read plain text of document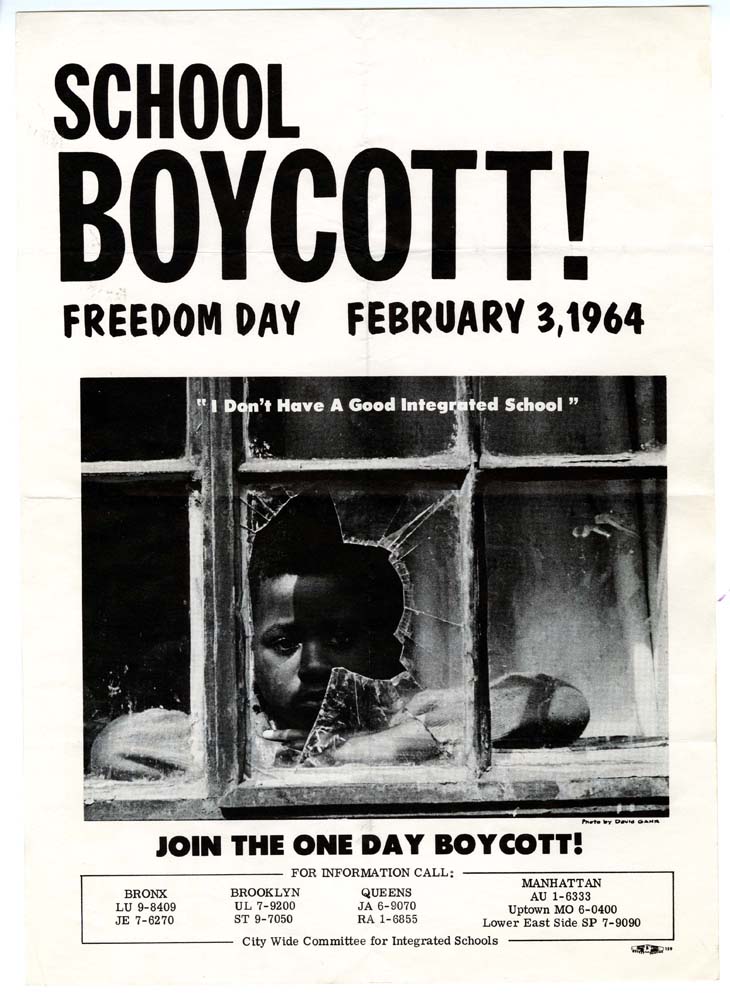 The City Wide Committee for Integrated Schools included several New York City civil rights organizations. They produced this flier to recruit participants for the February 3, 1964 boycott. They used different kinds of text and a photograph to make their argument that a boycott was important and necessary.
You are here: