You are here:
White Queens Mothers Protest Desegregation
Caption: A black and white photograph captures a protest by Queens mothers against desegregation. The image shows about 10 white women, some wearing raincoats or holding umbrellas. Others hold signs that read "Bussing Creates Fussing," "We Have Just Begun to Fight," and "Neighborhood Schools for All."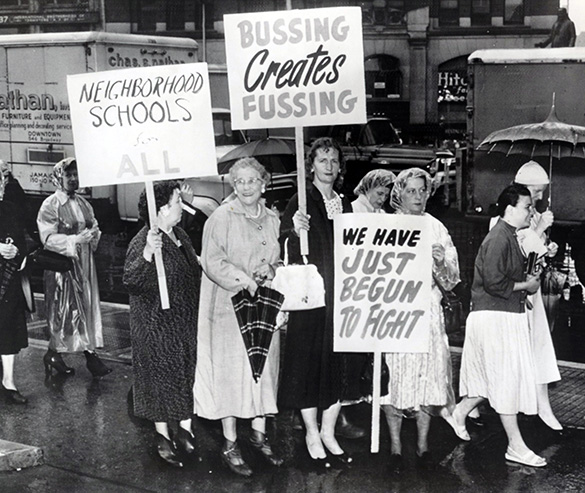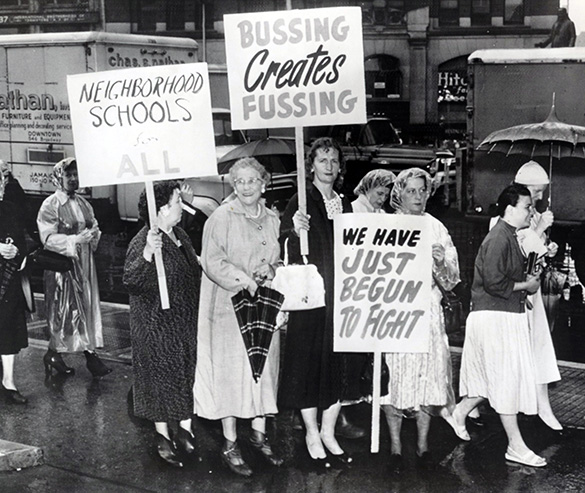 Five years after the 1954 Brown v. Board of Education decision, the New York City Board of Education announced a plan to desegregate a few schools in Brooklyn and Queens. Black and Puerto Rican students who lived in Bedford-Stuyvesant, in Brooklyn, would be bused to a few schools in the Glendale-Ridgewood area of Queens, where the schools were all-white. Parents, and particularly white mothers, organized this protest.
You are here: