You are here:
The Will and the Way of the Boycotters
Caption: Amsterdam News reporter Gertrude Wilson wrote about how women and young people worked to make the February 3 boycott happen.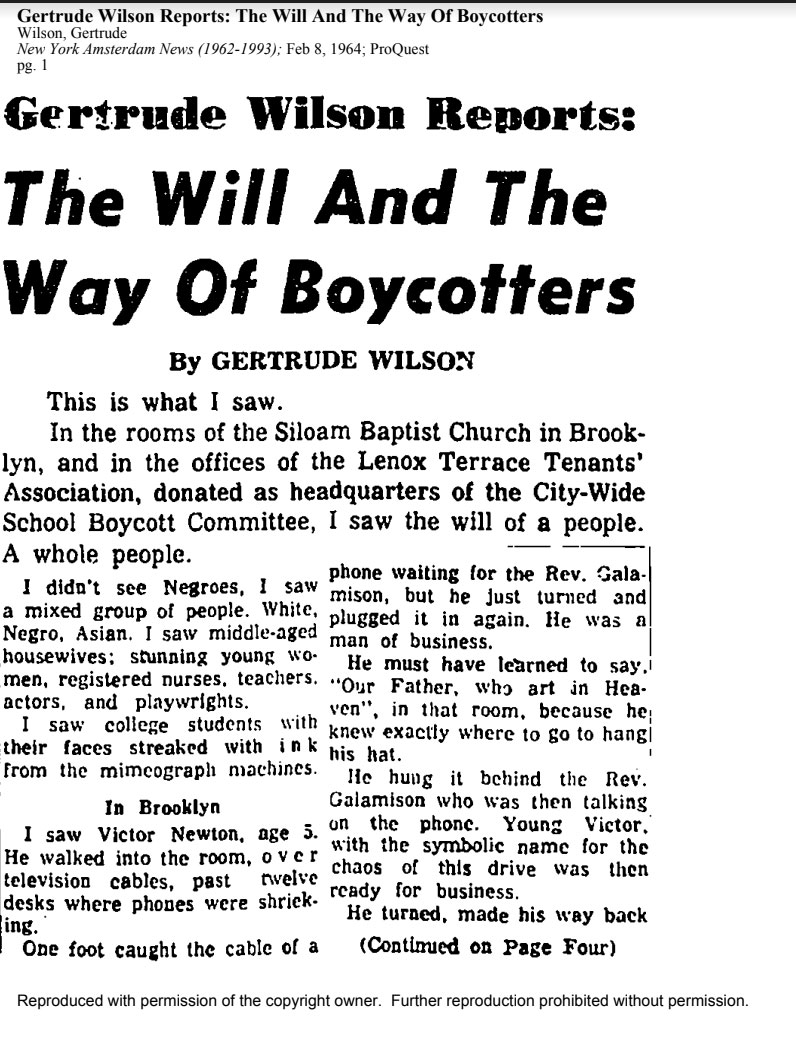 Read plain text of document
On February 3, 1964, an estimated 464,400 students - almost half the city's enrollment - boycotted New York City's segregated school system. Getting that many people to stay out of school and walk on picket lines in front of schools, all peacefully, required a great deal of work. So did organizing Freedom Schools, where children who were out of school could be safe, have meals, and learn.
Categories: parent activism, community activism, student activism, K-12-education,
Tags: women's activism, protest, racial segregation, organizing, joy, autonomous educational spaces, multiracial organizing,
Does the reporting of the Amsterdam News, one of New York's Black newspapers, make the demonstration seem like a success or a failure? Why do you think so?
Do those participating in the demonstration seem to be enjoying themselves? What evidence do you see in the text?
Why do you think Gertrude Wilson and the Amsterdam News emphasize the racial and class diversity of those supporting the boycott? Why is this important?
You are here: